We understand what "Compassionate Use" means during one's healing journey.
Let QUANTUM LIFE'S HEALING SCIENCE help you.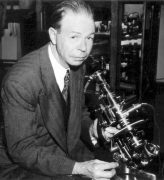 The Quantum Life Device has proven to destroy micro-organisms such as bacteria and paramecium which can cause the cells to go out of balance and become diseased.
Royal Rife studied Nikola Tesla's work and constructed the Original Scalar Energy Frequency Generator in 1934 known as the Historical Rife Frequency Instrument.
In 1986, Dr. John Conca first met Mr. John Crane who partnered alongside Royal Rife at Rife Laboratory at Point Loma, California, and purchased an Original Rife Machine at that time for personal use. Dr. John Conca has the microscopic evidence that validates this instrument.
Recent regulatory reform including FDA policies of "Right to Try" and "Expanded Access" (also called "Compassionate Use") provides cancer treatment options to terminally ill patients, and for personal choice treatment against other diseases.
Owners of the Quantum Life Device can easily self-treat at home. This treatment involves a 40-minute non-invasive session every 2-3 days for at least 10 sessions for preventive care and 30 sessions for those who have been diagnosed with a life-threatening disease such as cancer, Epstein Barr virus, Lyme, and bacterial infections, to name a few.*
We can also treat our beloved pets who have the canine parvovirus with success because it holds anti-viral properties.
The Quantum Life Device comes complete with an illustrated easy set-up; how-to-use instructions, including for sports injuries; an educational DVD; support forms; and a 1-year warranty.
MSRP: $6,500* postage & insurance included.
Limited quantities are available due to supply chain issues. Inventory is limited! Order yours today and receive it in 4 days. Designed and manufactured in the U.S.A.
Contact Dr. John Conca for more information about The Quantum Life Device. Call 208-702-2051 or CLICK HERE to send an email.
* Discounts are available for churches, missions, and distributors. CLICK HERE to learn more.
Join an elite team of COMPLIMENTARY AND ALTERNATIVE MEDICINE PRACTITIONERS & help your community fight cancer & other diseases! Become a Certified Quantum Life Technician with our cutting-edge technology & increase your clientele in 2023.
When you purchase The Quantum Life Device for $6,500, you will be eligible to receive your distance learning certification course for just $500. That's a savings of $999!
CLICK HERE to contact Dr. John Conca about this special opportunity.
CLICK HERE to download the Training Seminar Application Form.